TM Coaches have been using Value Web Design for the past five years. After dealing with a few different companies, we decided to entrust our marketing campaigns and web design with Martin and the team. The professionalism and customer care was on a different level from our previous providers and the outcome was top class. Once we decided to let Martin take control of this part of the business and realise it was in safe hands, we were able to concentrate on building a long term profitable establishment. We are looking forward to what Martin can achieve for us in the future and thanks Him and the company for five years of great results.

I have been with Value Web Design since day one. They have provided me with a website that works very well, comes up on all the search engines for my chosen phrases and didn't cost the earth. Would definitely recommend.

I was previously with a different company but was recommended Value Web Design by a friend. They created me a new 'mobile friendly' website which met my budget and generates me a steady flow of enquiries. Great Company.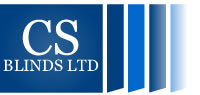 Before going with Value Web Design I had a website but didn't seem to generate much from it. I've been with Value for over a year now and very happy with the finished product and enquiries I now generate through the site. Great service and always on hand to help
Join Value Web Design Today!